Orinoco Chocolate Co. Orinoco N. 3 70% Dark Chocolate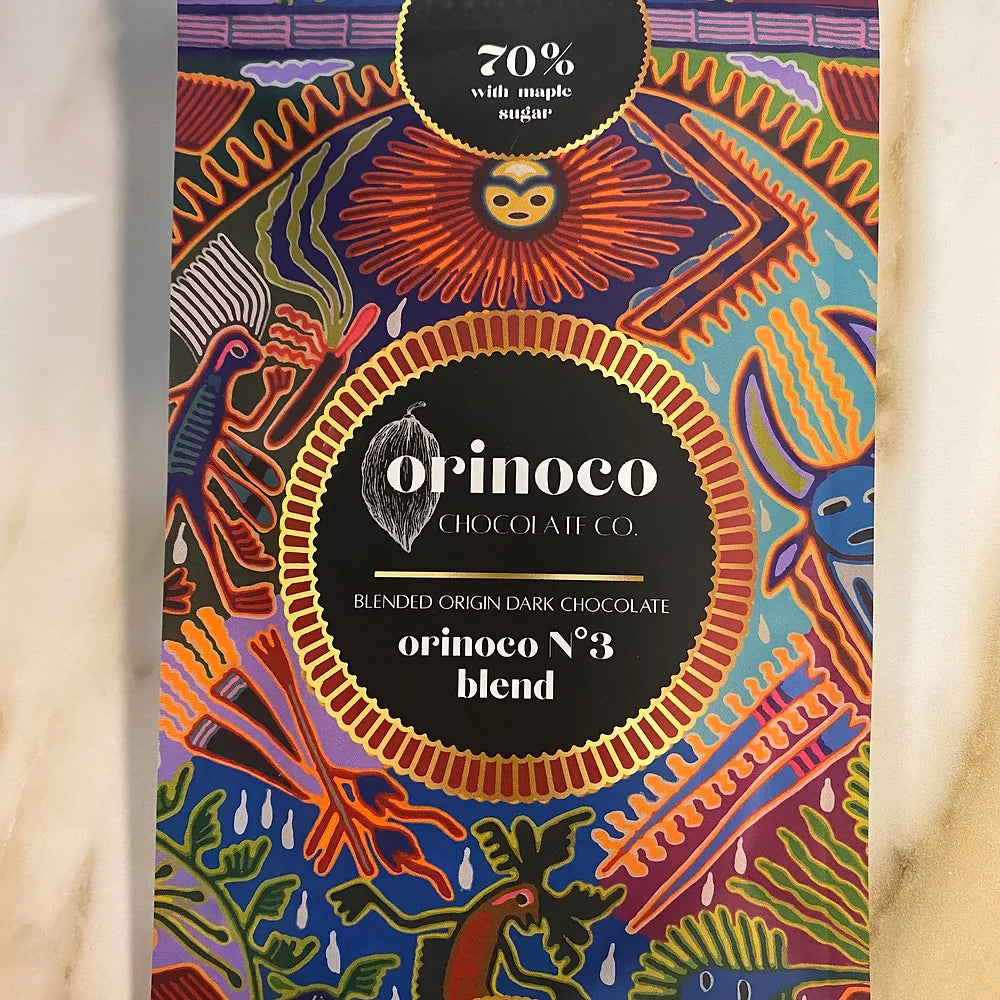 Three of our favorite Venezuelan cacaos combine to create a luscious, mild bar whose flavors evolve as it melts on your tongue. 
Sourced directly from our farmer friends at Hacienda Luna Clara. 
A lifelong fixation on good chocolate- and a knowing that things made from scratch are the best things- led Orinoco Chocolate Co. to exploring the world, in search of cacao that warranted obsession and chocolate that elicited craving.

Through their consulting work, they developed amazing friendships with the farmers and cacao suppliers, and are thrilled to be able to honor their hard work and dedication by crafting our chocolate with the fruits of their labor.
Though Venezuelan cacao is their focus, they showcase other favorite cacaos from around the globe. 
The Orinoco River has historically served as the only means of communication and transportation of goods for the indigenous inhabitants of the Venezuelan interior, connecting Venezuela with South America.
Today, the vast Orinoco is connecting Venezuela with the world, as some of the cacao they source is transported using this method. All of the Venezuelan cacao they use in their chocolates is grown in or around the Orinoco River Basin.
 Ingredients: organically grown cacao, late season maple sugar, and cocoa butter.
Net weight: 2.5oz / 70g
Made in Prescott, Arizona!
We pick, pack and ship orders around the clock. Most orders will be processed within 1-2 business days of receipt. Many orders are shipping sooner than that! Please note orders are not processed or shipped on weekends or holidays.
We are happy to ship every package with recyclable or compostable materials. We also include a complimentary sweet bite in each order :-)