Marou Wallpaper 80% Tien Giang Dark Chocolate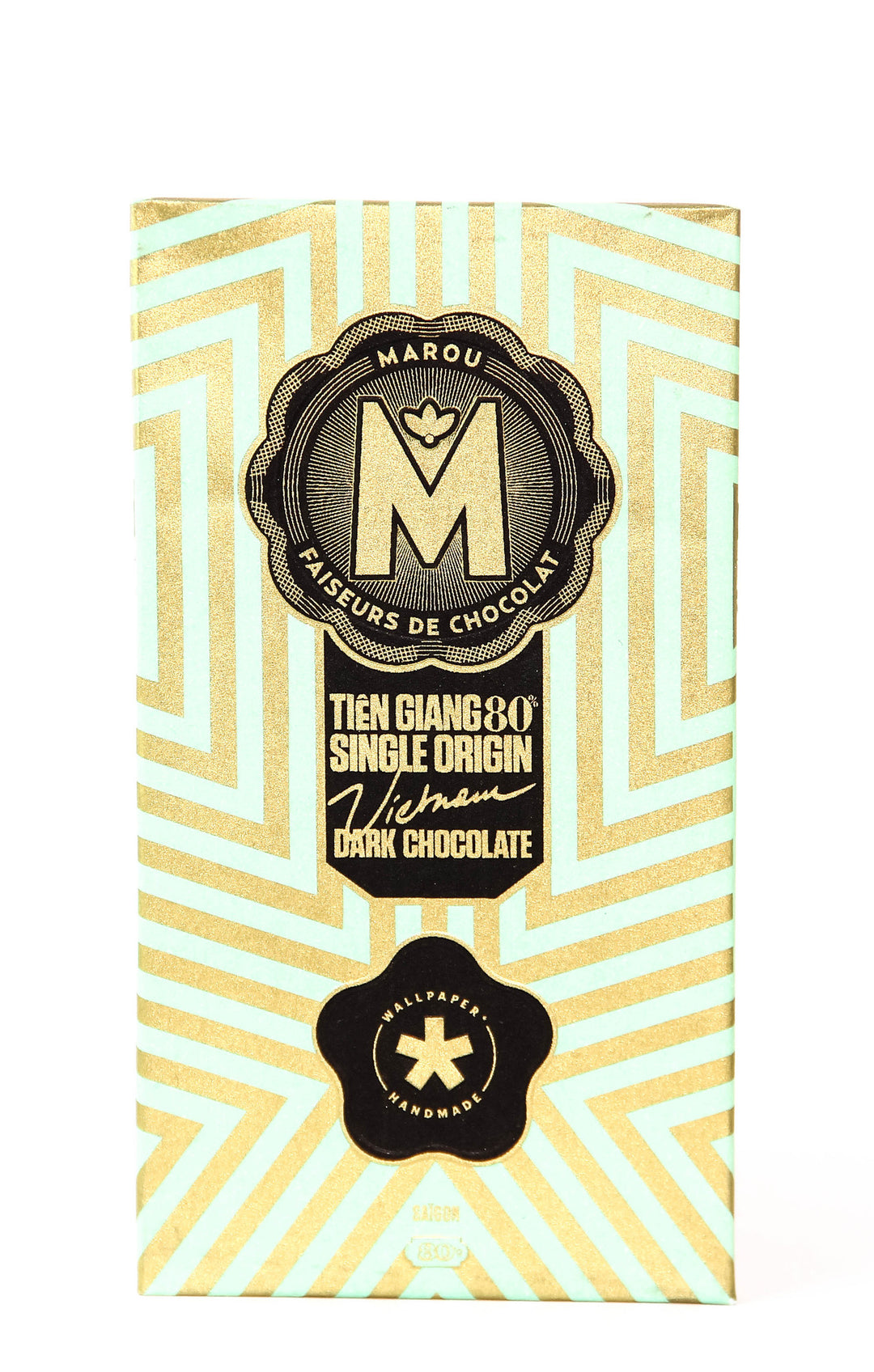 This 80% dark chocolate bar is crafted using cacao beans from the Tien Giang region in Vietnam.
Flavor Notes: Tobacco, molasses, walnut honey.
Cacao growing in Vietnam is being attempted without success for about 100 years before Marou decided to start their operation in Saigon.  Samuel Maruta and Vincent Mourou met in Vietnam during Vietnamese language classes and jungle treks, and had no chocolate making background when they started the company. The color of the wrappers actually reflects the color of the cacao pods, which are grown in six very small region around Saigon, Vietnam. 
Ingredients: Cacao beans, cocoa butter, cane sugar. Soy, gluten, nut and dairy free.
Net weight: 2.8oz / 80g
Made in Vietnam!
We pick, pack and ship orders around the clock. Most orders will be processed within 1-2 business days of receipt. Many orders are shipping sooner than that! Please note orders are not processed or shipped on weekends or holidays.
We are happy to ship every package with recyclable or compostable materials. We also include a complimentary sweet bite in each order :-)