Ritual Maranon Peru 75% Dark Chocolate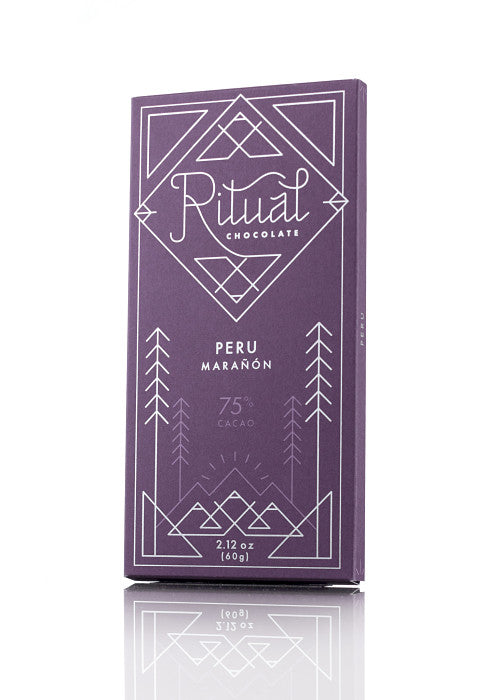 This chocolate bar is crafted using cacao beans from the remote Marañón River Valley in the Cajamarca Region of Peru.
Flavor Notes: Orchid flowers, peaches, wheat grass.
Ingredients: Organic cacao, organic cane sugar, organic cocoa butter
Net weight: 2.12 oz / 60g
Made in Park City, Utah!
We pick, pack and ship orders around the clock. Most orders will be processed within 1-2 business days of receipt. Many orders are shipping sooner than that! Please note orders are not processed or shipped on weekends or holidays.
We are happy to ship every package with recyclable or compostable materials. We also include a complimentary sweet bite in each order :-)
Nice deep flavor
This is one of my go-to favorites. It has a nice, deep flavor which I truly enjoy. Very recommended!
Delicious
I loved the Ritual Chocolate. Buttery and smooth.
Straightforward chocolate flavor
I was just ho hum about this bar. The flavor did have a fullness in the mouth and a nice simple chocolate flavor - straightforward with no fancy nuances in my opinion. Yet I didn't enjoy the mouth feel - I found the melt too quick, the bar too thin with a stickiness in my mouth.