Dick Taylor Dark Chocolate with Fleur de Sel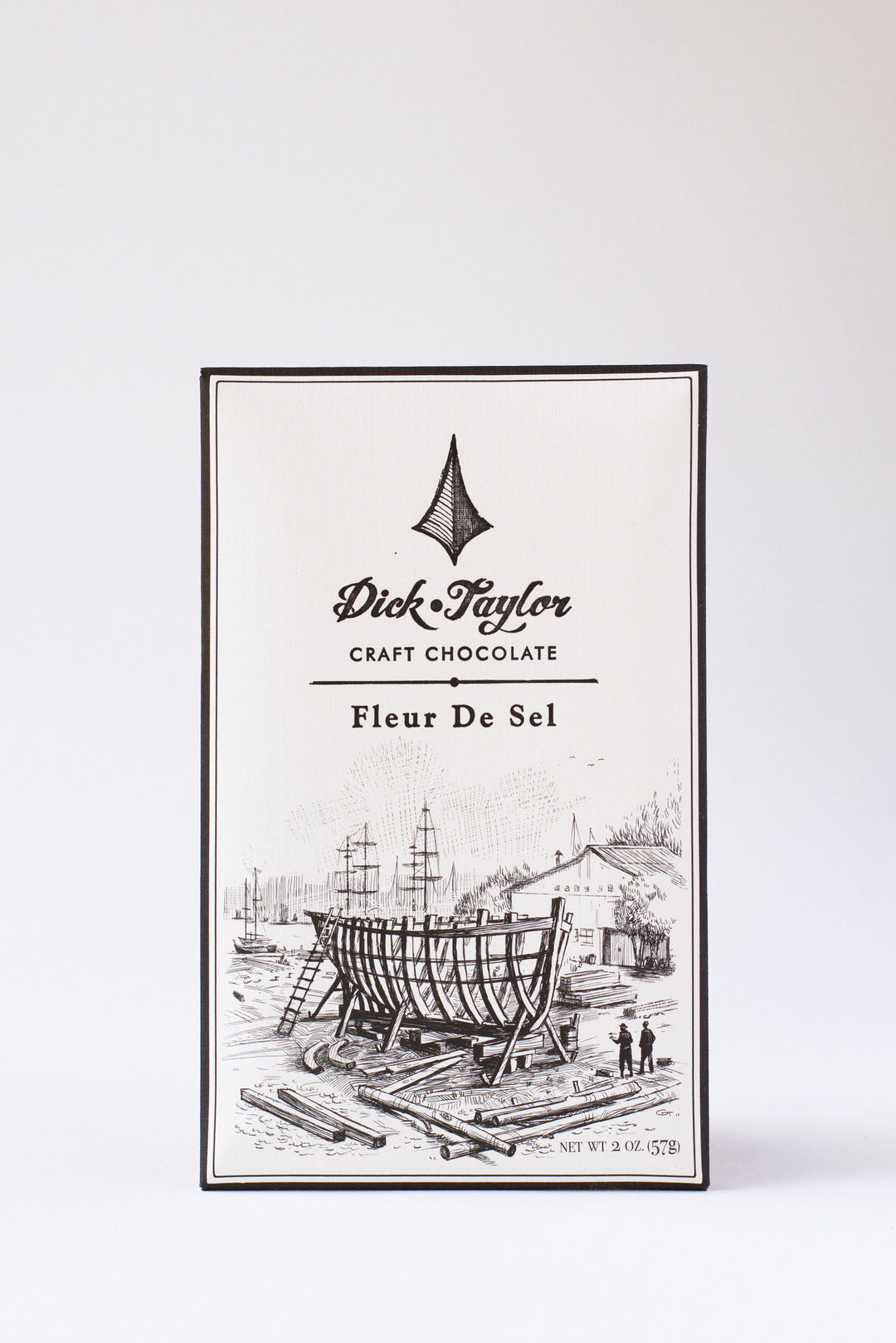 An all-time classic. Dick Taylor's award-winning two ingredient 73% Northerner Blend Chocolate, a blend of Brazilian and Madagascan cocoa, sweetened with Brazilian cane sugar and infused with Bitterman Salt's own Guatemalan Fleur de Sel sea salt. It doesn't get much better, or tastier, than this.
Tasting Notes: Smoky espresso, leather and cherry with a hint of salt.
Former wooden boat and furniture makers Dustin Taylor and Adam Dick founded Dick Taylor in Eureka, California, in 2010. This bean to bar chocolate company is operated by a very essential staff, and every step in their crafting process is entirely hand made.
Ingredients: Cacao, cane sugar, fleur de sel (ours!). Features organic cacao and cane sugar, and hand-harvested, sun-evaporated fleur de sel.
Net weight: 2oz / 57g
Made in Eureka, California!
We pick, pack and ship orders around the clock. Most orders will be processed within 1-2 business days of receipt. Many orders are shipping sooner than that! Please note orders are not processed or shipped on weekends or holidays.
We are happy to ship every package with recyclable or compostable materials. We also include a complimentary sweet bite in each order :-)
DARK CHOCOLATE LOVER
For all those dark chocolate lovers need I say more!!!!! Enjoy with a glass of wine or a cappuccino.
Intense.
Super smooth, intense but not too sweet. Pure ingredients is key. It is one of my favorite small batch artisan chocolate.
Great taste
I love dark chocolate and I love salt so this was a can't miss, yet it was still better than expected. Savory and sweet. Highly recommend
Lovely
Really enjoyed this bar. Lovely fruity start and nice smooth chocolate finish.
My fav
Love the flavors and consistency