Nossa Familia Augusta's Organic Breakfast Roast - Coffee from Portland, Oregon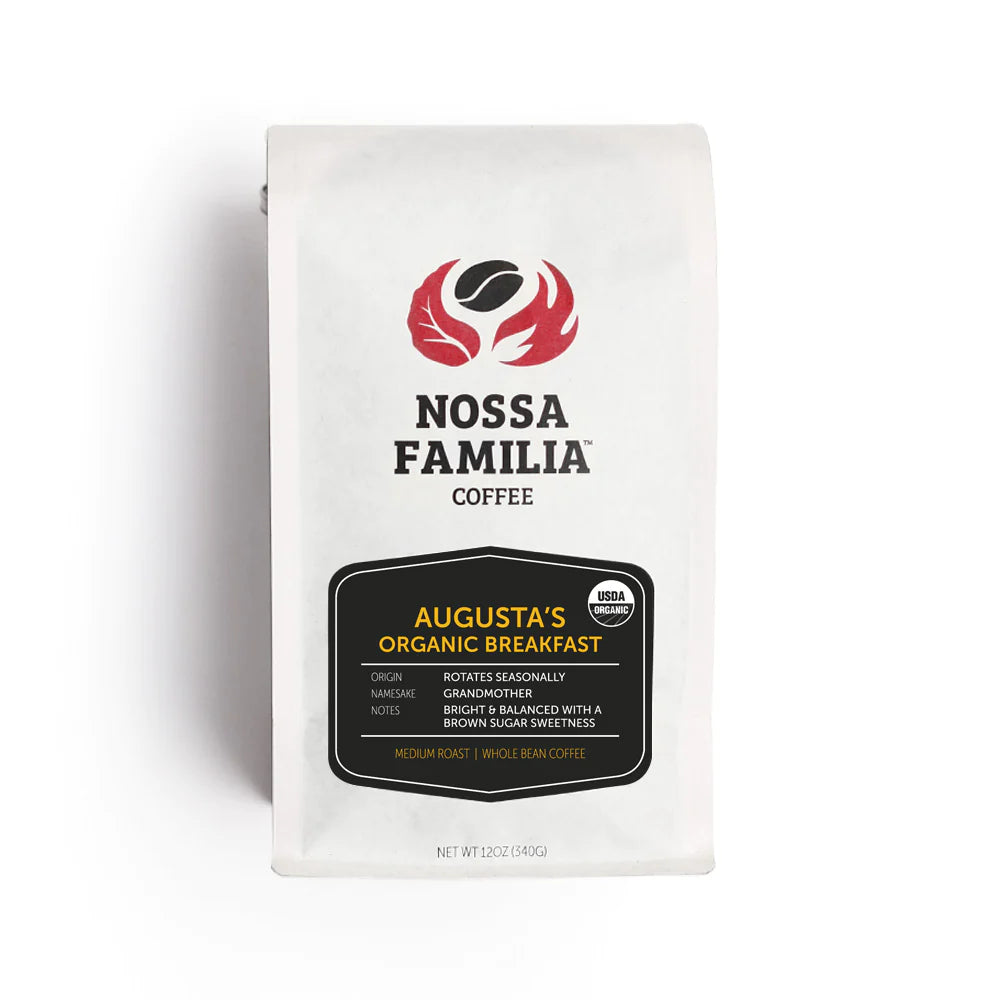 Grab a bag of coffee from our friends at Nossa Familia, a locally owned and operated Portland coffee company!
 
Wake up and smell the coffee! Start your day the right way with Augusta's Organic Breakfast – the perfect blend of certified organic coffee beans grown using sustainable farming practices. Every cup is full-bodied, rich and flavorful, with a smooth and strong finish. Whether you enjoy a cup of drip or press pot coffee, an espresso, or an iced coffee, Augusta's Organic Breakfast is sure to please even the most discerning of coffee connoisseurs. Enjoy the unique combination of robust notes and subtle undertones in every cup. The perfect balance of bold and smooth, Augusta's Organic Breakfast is the perfect way to start your day. So, grab a cup and experience the organic goodness of Augusta's Organic Breakfast – the perfect way to enjoy coffee every morning.
 
Bag: 12oz / whole bean
From Portland, Oregon!
We pick, pack and ship orders around the clock. Most orders will be processed within 1-2 business days of receipt. Many orders are shipping sooner than that! Please note orders are not processed or shipped on weekends or holidays.
We are happy to ship every package with recyclable or compostable materials. We also include a complimentary sweet bite in each order :-)