Donostia Manzanilla Olives stuffed with Blue Cheese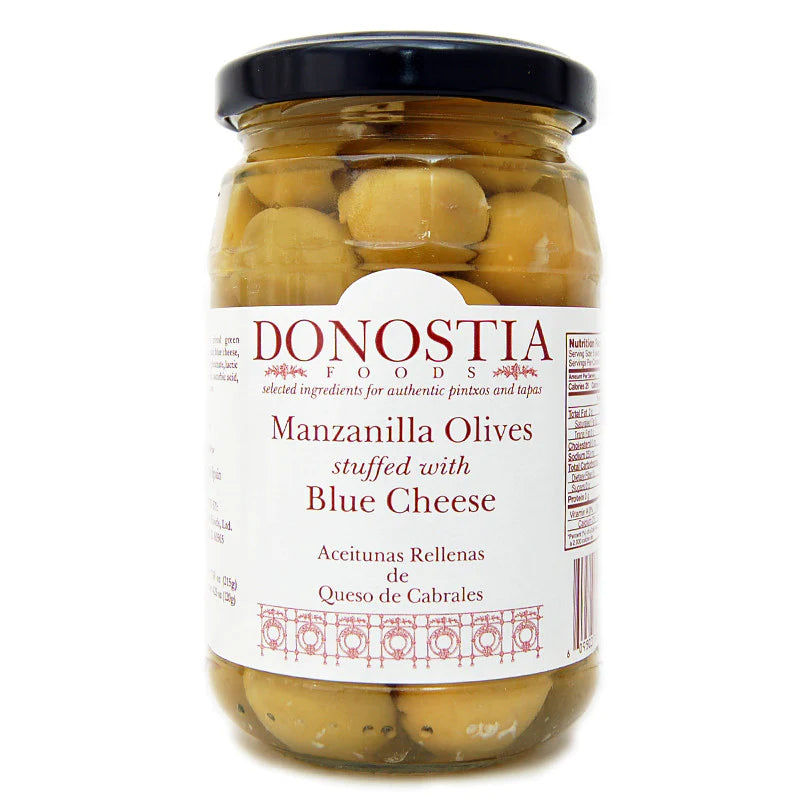 Blue cheese is one divisive cheese. But, if you find yourself reading this chances are you are resoundingly in the pro-blue cheese camp. Welcome. The blue cheese you'll find stuffed in these manzanilla olives is a cabrales from the Picos de Europa mountains in Asturias, Spain. A handmade mixture of cow's milk seasoned with goat's and sheep's milk matured over several months.

The olives themselves are handpicked in Andalusia and naturally fermented and cured Sevillian style.
Ingredients: pitted green manzanilla olives, water, salt, blue cheese, monosodium glutamate, citric acid, lactic acid, ascorbic acid, sodium alginate.
Net weight: 6.7 ounces/ 190 grams
Made In Spain!
We pick, pack and ship orders around the clock. Most orders will be processed within 1-2 business days of receipt. Many orders are shipping sooner than that! Please note orders are not processed or shipped on weekends or holidays.
We are happy to ship every package with recyclable or compostable materials. We also include a complimentary sweet bite in each order :-)