Crude Smoke and Salt Pooter Bitters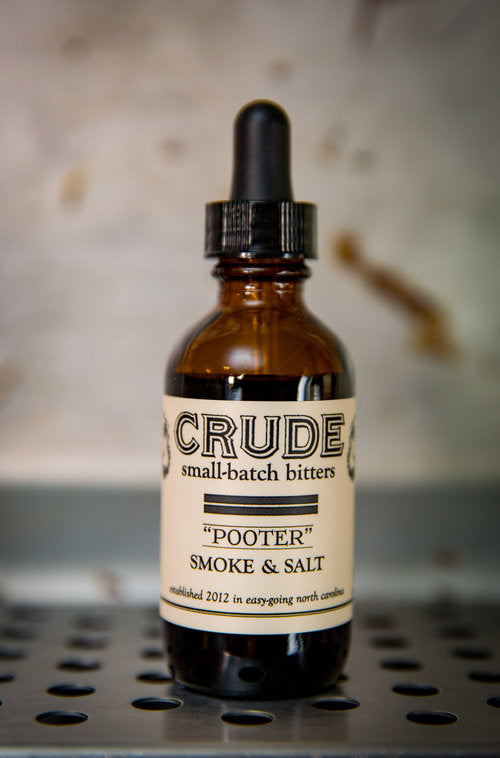 A distinctly smoky bitters made with lapsang souchong tea and sea salt. Aromas of hardwood smoke and faint spice with salt accentuating flavor. Best used in liqueurs, tequila and bourbon. A few drops will create an instant smoky mezcal or an Islay scotch.
Founded in 2012, Crude Bitters and Sodas is North Carolina's first cocktail bitters company. These cocktail bitters and shrub syrup concentrates are hand-crafted by human hands. The ingredients are all natural and selection, preparation, maceration, bottling and labeling is done by hand. As it should be. Crude's bitters are for both the professional and cocktail enthusiast, 'for cocktails with or without suspenders,' classic and new-age cocktails.
We pick, pack and ship orders around the clock. Most orders will be processed within 1-2 business days of receipt. Many orders are shipping sooner than that! Please note orders are not processed or shipped on weekends or holidays.
We are happy to ship every package with recyclable or compostable materials. We also include a complimentary sweet bite in each order :-)
Time will tell
Purchased as gift and ends up being dry January….time will tell on the assessment!