Hot Mama Salsa Fermented Fresno Chile Hot Sauce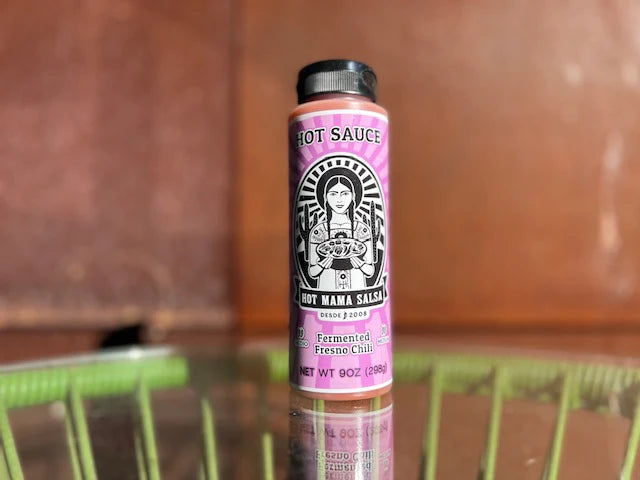 We love the Fresno Chili for its sweet and fruity profile and medium high heat.
The fresno chili was originally crossbred in the 1950's by a farmer named Clarence "Brownie" Hamlin, he named the pepper after his beloved county. It has a shape, color, and heat similar to that of a red jalapeno but the flavor has a real citrus and sweet profile. Hot Mama'a salt fermented Fermented Fresno Hot Sauce is bright and sunny with a funky sweet flavor. Who wouldn't love a hot sauce with no added sugar and just four ingredients! The Fermented Fresno Hot Sauce is fantastic with eggs, meats, sausages, and mixed with mayo for a dip.
Ingredients: Fresno Chilies, Vinegar, Garlic, Sea Salt
Net weight: 10.5 oz/ 298 g
Made in Portland, Oregon!
We pick, pack and ship orders around the clock. Most orders will be processed within 1-2 business days of receipt. Many orders are shipping sooner than that! Please note orders are not processed or shipped on weekends or holidays.
We are happy to ship every package with recyclable or compostable materials. We also include a complimentary sweet bite in each order :-)