Dick Taylor Belize 72% Dark Chocolate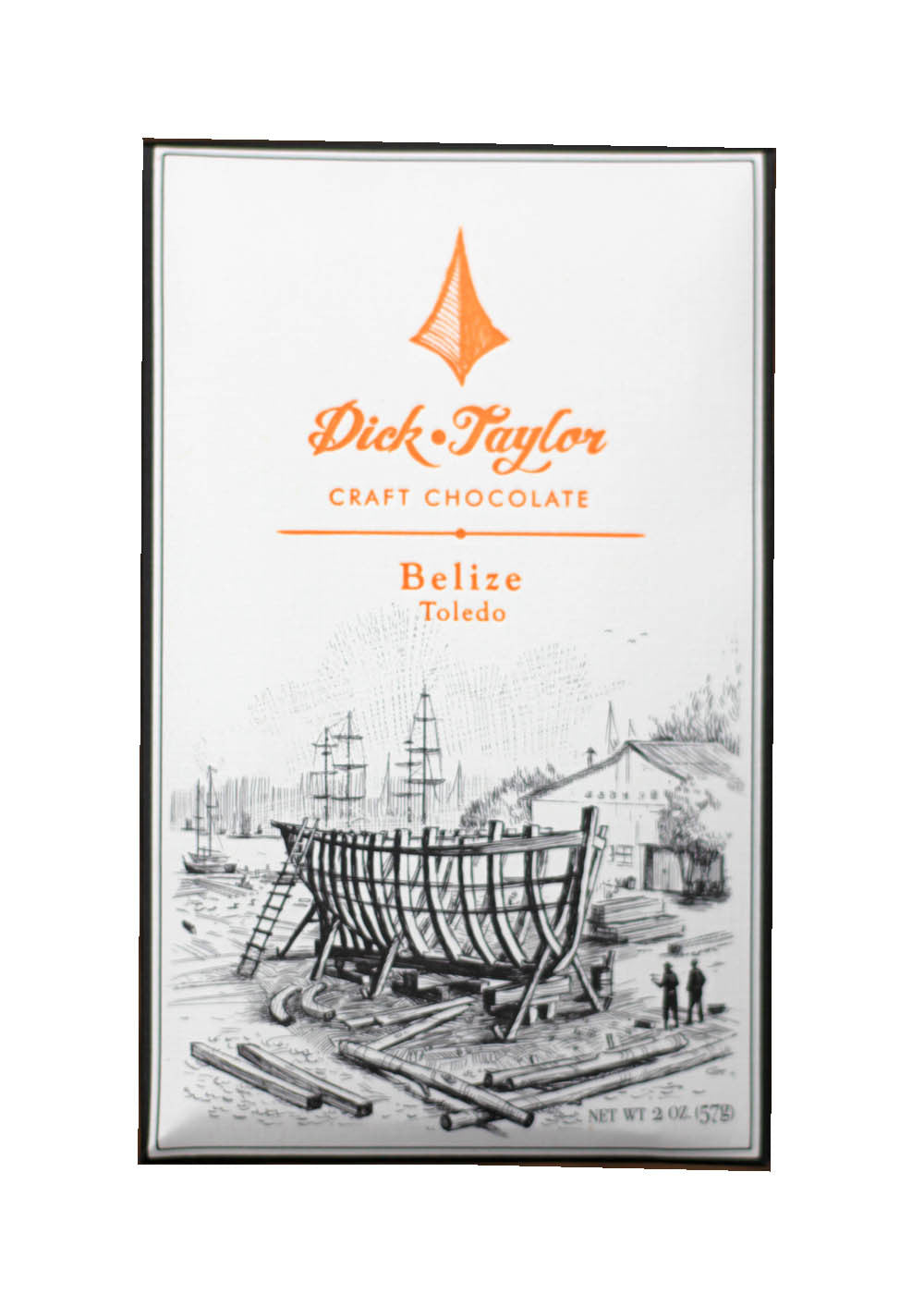 This chocolate bar is crafted using cacao beans from the Toledo district, Belize.
Flavor Notes: Plum, grapes, subtle raisins.
Former wooden boat and furniture makers Dustin Taylor and Adam Dick founded Dick Taylor in Eureka, California, in 2010. This bean to bar chocolate company is operated by a very essential staff, and every step in their crafting process is entirely hand made.
Ingredients: Cacao, cane sugar. All organic ingredients.
Net weight: 2oz / 57g
Made in Eureka, California!
We pick, pack and ship orders around the clock. Most orders will be processed within 1-2 business days of receipt. Many orders are shipping sooner than that! Please note orders are not processed or shipped on weekends or holidays.
We are happy to ship every package with recyclable or compostable materials. We also include a complimentary sweet bite in each order :-)
I Love Dick Taylor!!
Don't tell my husband;). His darks and dark milks have been a fan favorite in our house for a long time. Can't go wrong with this one if you like a deliciously smooth dark chocolate!
Too sticky
It's such a pretty bar to behold that I'm sad to write this review. However, this is my second and last Dick Taylor bar I will be buying. I found this bar (and the last one) to be sticky in my mouth, literally gumming up in a way that interferes with my experience of the flavors. I prefer to the chocolate to melt in my mouth as opposed to feel like peanut butter on my gums. Sorry Dick!
Oh, so good ...
There are only 2 ingredients listed on this chocolate - cacao and cane sugar - but it is one of the smoothest, most delicious chocolates I've ever eaten. Obviously, Dick Taylor Craft Chocolate knows what they're doing.