Sweet Deliverance Strawberry and Salty Peanut Granola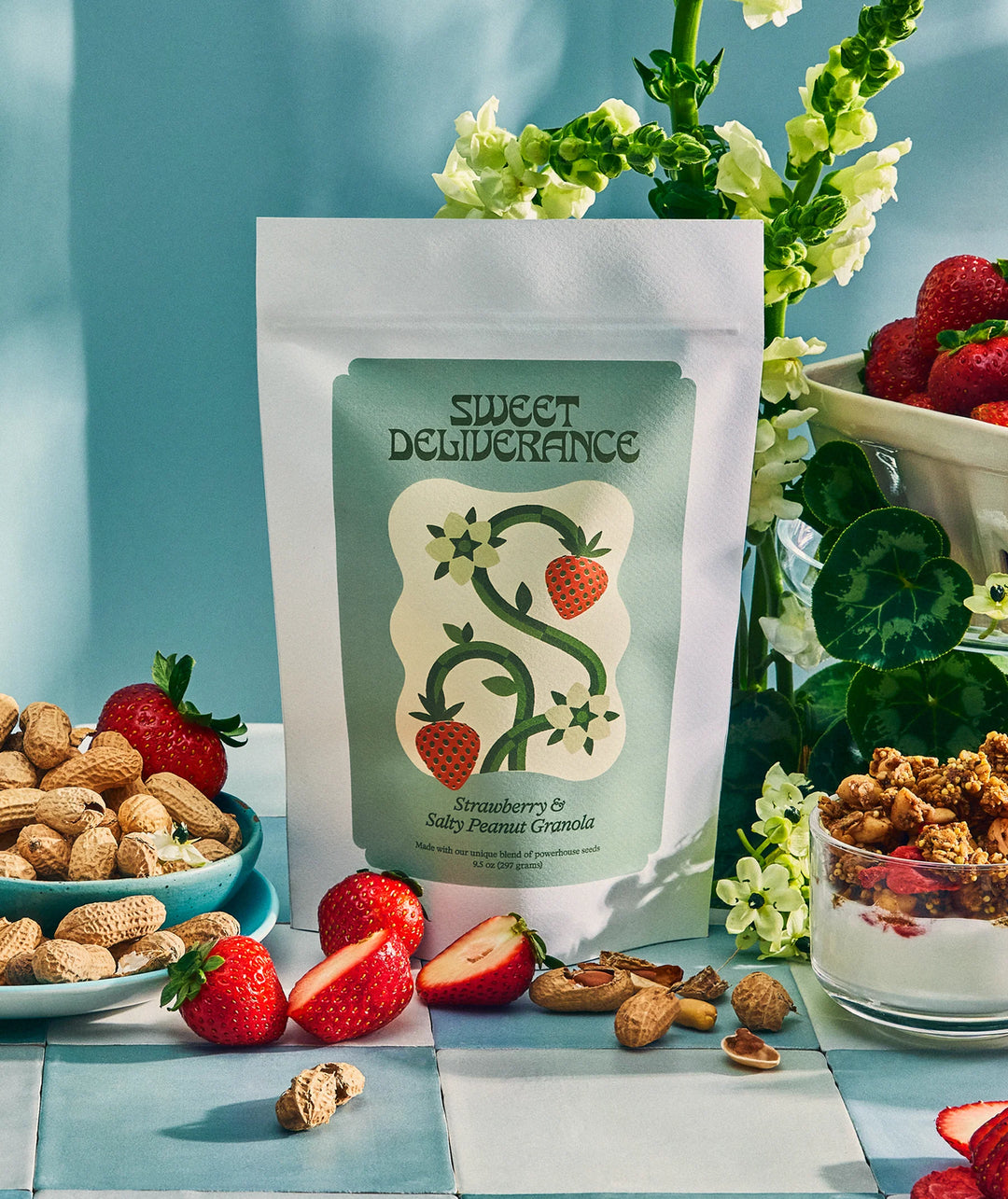 With inspired flavors and a nutrient-dense blend of seeds, spices, and nuts, Sweet Deliverance is proving that granola deserves to be more than just sugar and oats. Created by chef, postpartum doula and mom Kelly Geary in New York's Hudson Valley.
Nothing beats a poolside lunch of peanut butter and jelly with potato chips, except this salty-sweet granola. The perfect blend of protein-packed peanuts with nutrient-dense chia, hemp, pumpkin, and flax seeds, plus strawberries two ways (you can have it all!) for a touch of sweetness. Let the nostalgia wash over you with every bite.
Ingredients (*organic): *Rolled Oats, *Steel Cut Oats, *Peanuts, *Millet, *Maple Syrup, *Coconut Sugar, *Buckwheat Groats, *Sunflower Seeds, *Pumpkin Seeds, *Peanut Butter, *Olive Oil, *Chia Seeds, *Flax Seeds, *Hemp Seeds, Dried Strawberries, *Pink Salt, *Freeze-Dried Strawberries, *Cinnamon
Net weight: 9.5oz / 297g

Made in the Hudson Valley, New York!
We pick, pack and ship orders around the clock. Most orders will be processed within 1-2 business days of receipt. Many orders are shipping sooner than that! Please note orders are not processed or shipped on weekends or holidays.
We are happy to ship every package with recyclable or compostable materials. We also include a complimentary sweet bite in each order :-)