Pralus Madagascar 75% Dark Chocolate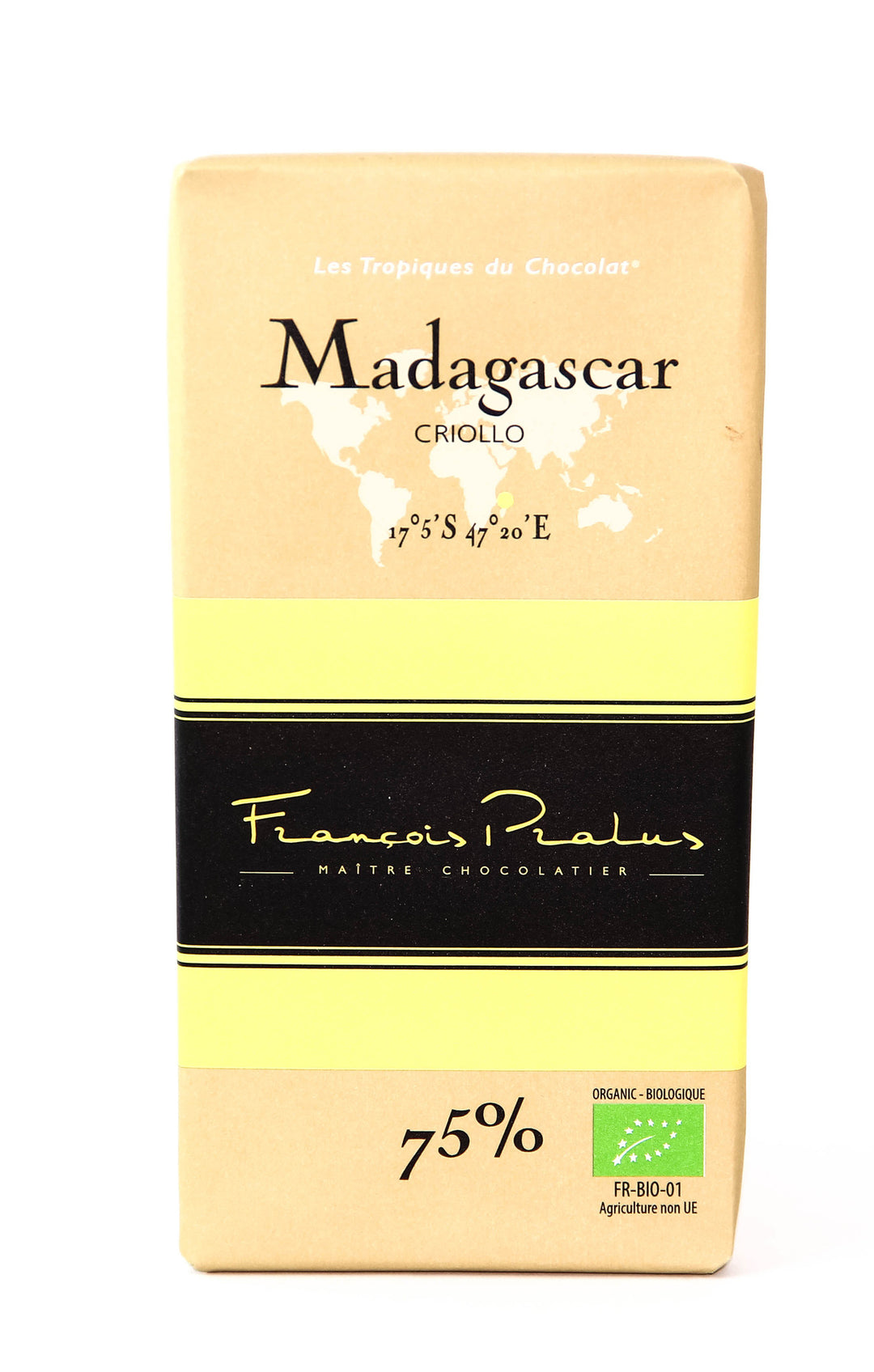 This chocolate bar is crafted using cacao beans from Ambanja, Madagascar.
Flavor Notes: Bread and butter with lemon marmalade.
Made in France!
Ingredients: Cacao, sugar, cacao butter, non-geo soy lecithin
Net weight: 3.5oz / 100g 
Francois Pralus Chocolate is a French bean to bar chocolate maker. Among the few to actually own a cacao plantation, Pralus primary focus and passion is the history and nature of the cacao growing estates that collaborates with him on creating his chocolates.
Auguste Pralus was a very popular pastry chef in France back in the mid 1900's. He was the inventor of the "Praluline", a brioche infused with pralines made with Valencia almonds and Piedmont hazelnut and rolled in rose petal infused sugar. Today, his son Francois Pralus took over the historical boutique in Roanne and expanded the locations over several spots in France. 
We pick, pack and ship orders around the clock. Most orders will be processed within 1-2 business days of receipt. Many orders are shipping sooner than that! Please note orders are not processed or shipped on weekends or holidays.
We are happy to ship every package with recyclable or compostable materials. We also include a complimentary sweet bite in each order :-)
My favorite chocolate
What can I say? Pralus dark chocolate bars are my absolute favorite. They are intense, subtle, and sophisticated.
5/5
Exceptional product, packaging and prompt delivery. Thanks!