Miracle Mile Ume Bitters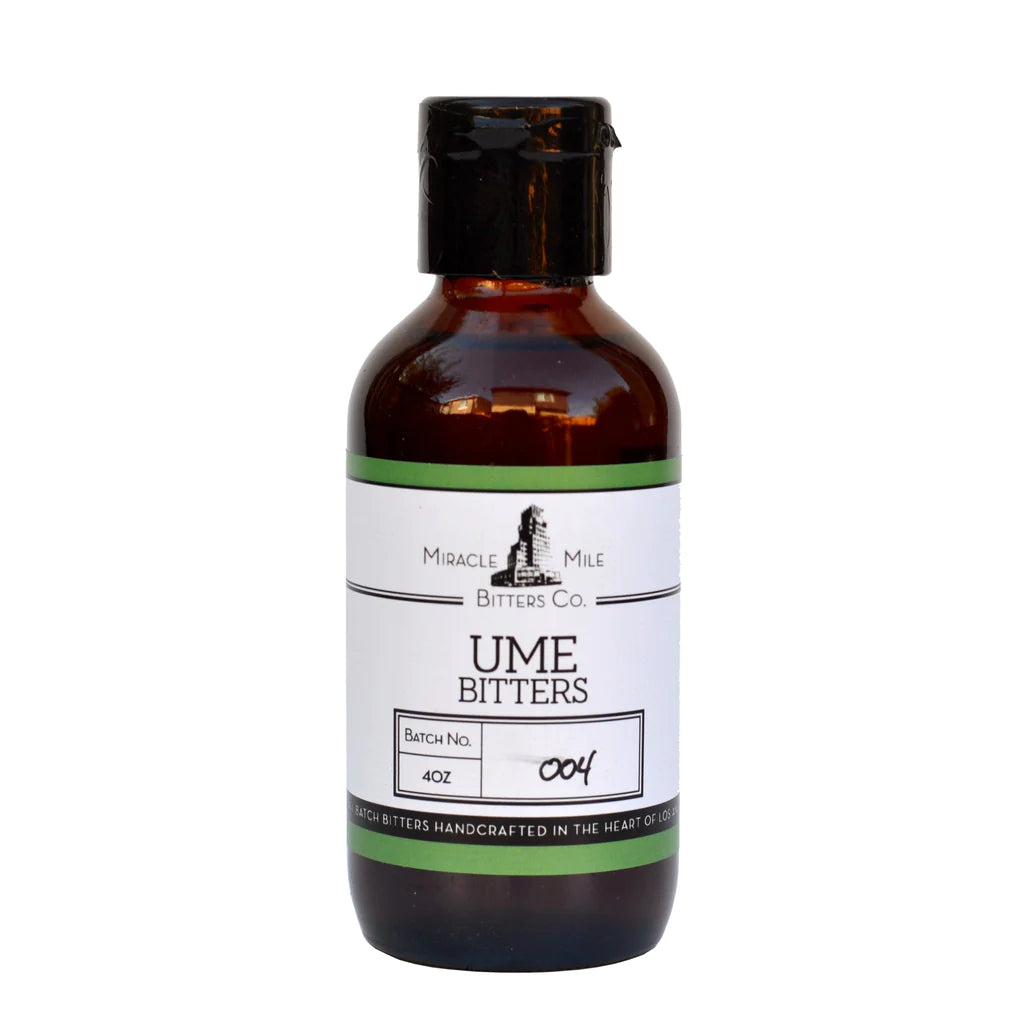 We love ume! This Japanese plum is a small, round fruit that's commonly pickled (umeboshi), added whole to infuse sake (umeshu), and used as a candy and gum flavoring. Its unique, bright taste is both tart and tangy. And it also does a body good – helping with digestion and eliminating toxins.  

Given its flavor profile and health properties, it's only natural that ume would be a great bitters flavor. We're elated to carry Ume Bitters from Los Angeles-based Miracle Mile Bitters Co., a limited annual release.
We pick, pack and ship orders around the clock. Most orders will be processed within 1-2 business days of receipt. Many orders are shipping sooner than that! Please note orders are not processed or shipped on weekends or holidays.
We are happy to ship every package with recyclable or compostable materials. We also include a complimentary sweet bite in each order :-)